About RIWAC
Greetings
Satoko Shinohara, President of Japan Women's University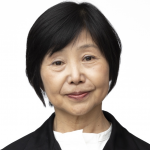 Founder of Japan Women's University, Jinzo Naruse, believed a university, as part of its mission, would not only provide women with an education; but also contributed to society as a whole. Japan Women's University has produced many researchers, educators and graduates who have played influential roles in business and society. However, still now, it is not easy for women to build their desired careers in Japanese society. Research Institute for Women and Careers was established to help women build fulfilling careers. And this institute plays a major role in Japan Women's University realizing Jinzo Naruse's mission.
Machiko Osawa, Director of Research Institute for Women and Careers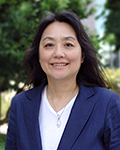 RIWAC was established in 2008 in order to conduct research on women's career development and provide policy proposals to the public. Women's careers are different from men and are much more influenced by life-cycle events such as giving birth or taking care of elderly parents. More women are now entering university and working, but many are having trouble landing a full-time job. In addition, once women quit their job, it is increasingly difficult to return to the labor market the longer the duration of their career hiatus. The aim of our institute is to develop programs tailored for women interested in a 'second chance'. Our mission is to help mothers resume working and to provide assistance to women that facilitates their return to the labor force and enables them to enjoy life long careers. In order to enhance public awareness of this issue and realize our goals, we are organizing various symposium and public lectures, collaborating with governments and other educational institutions and reaching out to our alumni network. Through those activities we are hoping to nurture a society that provides more opportunities and chances for women to develop their careers while raising families.